I'd like to try your software but...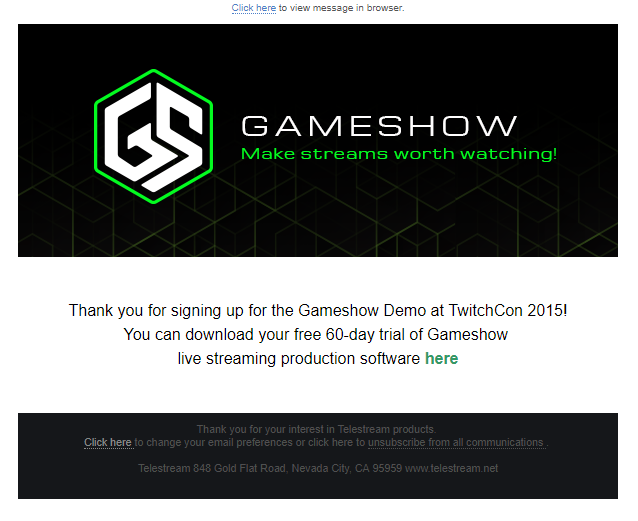 The Link doesn't work
I'm a huge fan of OBS, but like some of the emails you've sent have said, you get what you pay for. I didn't pay anything and so the hundreds of hours of headache over the thousands of hours I've broadcast, have been spent in mutual pain, agony, and pleasure. Sometimes from OBS more than Dark Souls!!! I met you guys during your 1.0 promo here in the Bay Area at Twitchcon in SF 2015. Have a cool shirt, a card, and got on the email newsletter along with this email. I'd like to redeem it but it doesn't work anymore.
I could go into detail about how I'm a poor college student and yada yada yada, well BS. I want to try your product because my 3DS Capture Card isn't working well with OBS. Your product does works and I want to give it a shot. If I like it I have no problem spending $29.99 for the program or for any update packs.
Can you help me out?
Jyncks